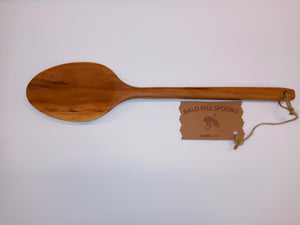 Large Shallow Bowl Spoon
Each Bald Hill Spoon product is handcrafted, and is therefore unique.  These beautiful pieces are from native trees on the Bald Hill Farm in Hornell, NY. Equally suitable as a display piece, or for use.
Please Note:  Because each piece is hand crafted,  the size and appearance may vary slightly from the photograph.