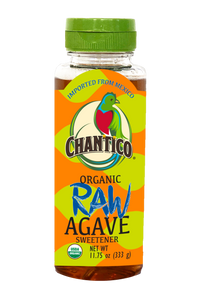 RAW Agave - Chantico Agave
RAW Agave is a low-glycemic sweetener with a caramel-like flavor. RAW Agave is 1/3 sweeter than honey or sugar, so you can use less in drinks, as a BBQ glaze, or just as an ingredient in, or topping for, just about everything!
Our single-origin RAW Agave grows only on uncultivated lands in Mexico, where it is sustainably prepared to raw food standards.