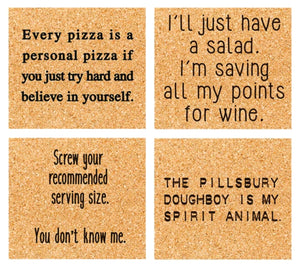 Foodie - Coaster Set
Four Coaster set with Foodie humor.
I'll just have a salad.  I'm saving all my points for wine..
Screw your recommended serving size.  You don't know me
Every pizza is a personal pizza if you just try hard and believe in yourself.
The Pillsbury doughboy is my spirit animal.