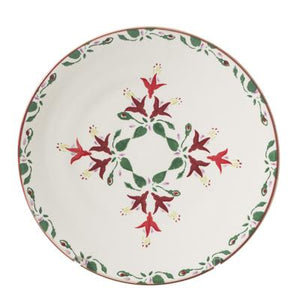 Fuschia Everyday Plate
Our Everyday Plates are designed to delight with their astounding range of uses. Each one is specially hand-crafted in our Irish Pottery, ensuring the finish is as beautiful as the pottery plates are long-lasting. This makes them perfect for any use you can imagine! From serving breakfast to your family, lunch to visiting friends, or even a decadent dessert after an exclusive dinner, the choice is yours.

The Fuchsia Pattern is incredibly detailed, creating an instantly eye-catching design.
Measurements:
23.5 cm (9 1/4")